General Information:

- calendar /events


-meeting schedule


-times & location

meeting experience

-officers
History:

- Cactus chronicles


-biographies

-articles

-Life members profiles

-past events
Photo Gallery:

- events


-plant files


-by name


-type
Resources:

-Our library


-Local nurseries

-Landscapers

-Cactus Mall????

-material suppliers

"How To"
Membership:

-membership form


-about memborship

-Mentoring
Los Angeles

Cactus and Succulent Society

Meeting in the San Fernando Valley.

Welcome to the website of the Los Angeles Cactus and Succulent Society. Our more than  200 members come from throughout the southland and share a passion for cacti and succulents. Throughout the history of LACSS, many of the most prominent researchers, authors, and collectors of the succulent world have been leaders and members of our society. 

​When in-person meetings resume,

Doors open at 6:15 for our monthly meetings including the Social Hour, Ask an Expert, and much more. The business meeting starts promptly at 7:20. Attendance is FREE and open to the public. Each new visitor receives a free plant!  We hope to see you at a meeting soon!

Mission Statement

The Los Angeles Cactus and Succulent Society (LACSS) cultivates the study and enjoyment of cacti and succulent plants through educational programs and activities that promote the hobby within a community of fellow enthusiasts and among the greater public.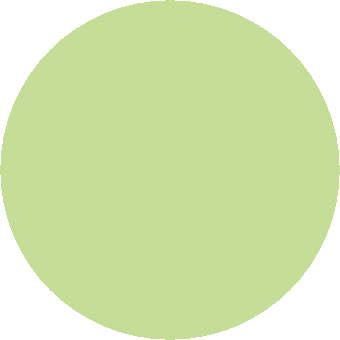 LACSS Meetings are the first Thursday of the Month 

  May Meeting will be held on-line via zoom

Thursday May 6 at 6:30pm 

Please watch your email for more information!

​- - - - - - - - - - - - - - - - - - - - - - - - - - - - - - - - - - - - -

A Oaxacan Adventure

 by Greg Starr

​space

Needs password

Special Events, By-Laws, etc

Plants of the Month May 2021

Cactus - small cactus staged as miniature

Succulent - small succulent staged as miniature


Special Page 

(under construction)

with links to 

past Chronicle issues and POM Library

Current and complete list of all books in our library!

Library items are available to all members in good standing at the meetings.

While the world endures the Covid-19 pandemic,

please 

take care of yourselves, take care of your plants,

 and remember that spending time in your garden can provide some much needed tranquility.

For link to fun & informative CSSA presentations from 2015 & 2017 conventions

click on Members Info link above

This presentation will use pictures, some humor, and even some Latin to guide you on an excursion one of the most intriguing and diverse states in all of Mexico. Greg has focused this talk on two areas of the state that have an incredible variety of plants, from cactus and succulents to those that Brian Kemble calls "roadside weeds". Come along as we sample some highlights of the Tehuacán-Cuicatlán region and the Isthmus of Tehuantepec. We will see little plants, big plants, cactus, succulents, and even some flowering curiosities, so there should be enough to keep everybody. Wear your hiking shoes and plenty of sunscreen and fasten your seat belt for this wild ride of a typical field excursion as seen through Greg's myopic eyes.

BIO

    Greg was born and raised in Tucson, Arizona, and has grown to love the desert and its flora and fauna. He graduated from the University of Arizona in 1979 with a Bachelor of Science in Horticulture, returning to the University of Arizona to study Botany and further his education in horticulture. Greg made his first foray into Mexico when he traveled to Baja California in 1981 with noted Sonoran Desert botanists Dr. Ray Turner and Dr. Tony Burgess. He got hooked on agaves during the trip and then Dr. Howard Scott Gentry's book on Agaves of Continental North America was released in 1982, further fueling the fire of maguey.

    Greg has described five species and one subspecies of agave and has several taxonomic projects that are on hiatus while the coronavirus shuts down field work outside of the U.S.

    Greg's first book, Cool Plants for Hot Gardens, was released at the end of April 2009. That is currently out of print, but he is currently revising and revamping the book and hopes to finish by next year. His second book, titled Agaves: Living Sculptures for Landscapes and Containers, was released in early May of 2012. The publisher told him there are fewer than 200 copies in the warehouse and they do not plan on reprinting the book. Greg has 50 copies in reserve for when it is no longer available in retail stores. He was a co-author for the Field Guide to the Cacti and Other Succulents of Arizona which will be heading into its third edition sometime this year.

    Greg spends most of his days tapping at the computer hoping another book will take shape, preparing PowerPoint presentations, and tending to Starr Nursery, specializing in agaves and related plants as well as other succulents that he can ship throughout the country.