General Information:

- calendar /events


-meeting schedule


-times & location

meeting experience

-officers
History:

- Cactus chronicles


-biographies

-articles

-Life members profiles

-past events
Photo Gallery:

- events


-plant files


-by name


-type
Resources:

-Our library


-Local nurseries

-Landscapers

-Cactus Mall????

-material suppliers

"How To"
Membership:

-membership form


-about memborship

-Mentoring
Los Angeles

Cactus and Succulent Society

Meeting in the San Fernando Valley.

Welcome to the website of the Los Angeles Cactus and Succulent Society. Our more than  200 members come from throughout the southland and share a passion for cacti and succulents. Throughout the history of LACSS, many of the most prominent researchers, authors, and collectors of the succulent world have been leaders and members of our society. 

​When in-person meetings resume,

Doors open at 6:15 for our monthly meetings including the Social Hour, Ask an Expert, and much more. The business meeting starts promptly at 7:20. Attendance is FREE and open to the public. Each new visitor receives a free plant!  We hope to see you at a meeting soon!

Mission Statement

The Los Angeles Cactus and Succulent Society (LACSS) cultivates the study and enjoyment of cacti and succulent plants through educational programs and activities that promote the hobby within a community of fellow enthusiasts and among the greater public.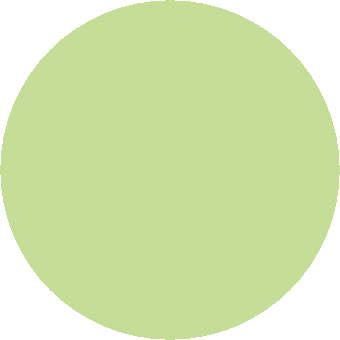 LACSS Meetings are the first Thursday of the Month 

  June Meeting will be held on-line via zoom

Thursday June 3 at 6:30pm 

Please watch your email for more information!

​- - - - - - - - - - - - - - - - - - - - - - - - - - - - - - - - - - - - -

Fascinating Asclepiads

 by Tom Knapik

​space

Needs password

Special Events, By-Laws, etc

Plants of the Month June 2021

Cactus - favorite

Succulent - favorite


Special Page 

(under construction)

with links to 

past Chronicle issues and POM Library

Current and complete list of all books in our library!

Library items are available to all members in good standing at the meetings.

While the world endures the Covid-19 pandemic,

please 

take care of yourselves, take care of your plants,

 and remember that spending time in your garden can provide some much needed tranquility.

For link to fun & informative CSSA presentations from 2015 & 2017 conventions

click on Members Info link above

This presentation will cover three topics which include a review of the genus Pseudolithos, Asclepiads flower anatomy and the evolution of pentamery, and finally Monarch butterflies relationship with Asclepiads.

BIO

    I was born and raised in Northern New York. I moved to California in 1976 where I attended U. of San Diego for 2 years. I transferred to Humboldt State University where I graduated in 1981 with a degree in Biology and Zoology. While visiting a college friend in 1982, I saw a small succulent collection that changed the trajectory of my life.

    I moved back to San Diego in 1984 where I started my teaching career and worked part time at David Grigsby's cactus nursery. I became a member of the San Diego Cactus and Succulent Society and eventually became more involved as program chair, board member, president, and newsletter editor. I was the annual show chair for 12 years.

   My interest in succulent plants has taken me to countries all around the world. I've photographed succulent collections in England, Italy, Czech Republic, Austria, Thailand, Philippines, Japan, Australia, and New Zealand. I've have photographed succulents in habitats from Mexico, Peru, Chile, Brazil, Bolivia, Venezuela, and the U.S. I also met my wife Carol through the hobby, showing how much these plants have shaped and added to my life.